Regular price
Sale price
£21.46 GBP
Unit price
per
Sale
Sold out
*(CH) Please note this item is printed on demand and therefore you will need to give 3/4 weeks from order for printing to delivery. Check here for more info before you place your order
Grid Girls UK 2015 Design - Custom Bikini Swimsuit (Model S01)
【Type】85% Polyester,15% spandex, for Women, All-over Printing.  
【Product  Description】4.59 Oz. Made from 85% polyester,15% spandex, wearing comfortable.Designed for fashion women, stylish and personalized.Using an advance heat sublimation technique, will not fade in water.
【Sizes】S, M, L, XL, 2XL, 3XL, 4XL, 5XL.
【Applicable situation】Ideal for swimming lessons, sports or training, surfing, beach, pool, honeymoon, Hawaiian, summer vacation, SPA, swimming and other water activities.
【Washing notice】Machine wash: cold (max 40℃ or 104℉); Non-chlorine; Iron with cover; Do not tumble dry; In the shade. 
【Designer Tip】To ensure the highest quality print, please note that this product's recommended uploaded image size in pixels (W x H):1037 x 799 px / 150 DPI or higher.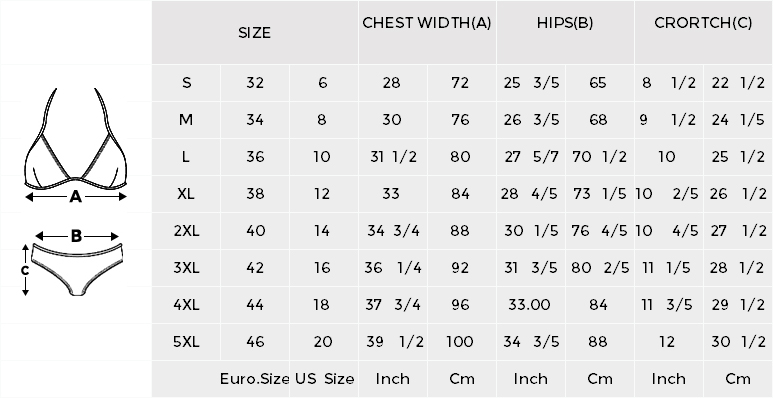 Share
View full details
Collapsible content
Turnaround

It's really important please take note or turnaround times before placing order.

We do not hold stock and items are printed on demand in United Kingdom with shipping within UK and worldwide.

Printing takes 5 working days (Does not include weekends) so please take that into consideration before placing order.

This will also change at busy periods like Christmas etc but we will update when these change.
SHIPPING

List the details of your shipping policy.

Normal Shipping Costs and Turnaround

It's really important please take note or turnaround times before placing order.We do not hold stock and items are printed on demand in United Kingdom with shipping within UK and worldwide.

Printing takes 5 working days (Does not include weekends) so please take that into consideration before placing order.This will also change at busy periods like Christmas etc but we will update when these change.

Shipping

Courier shipping costs for countries outside of the UK vary by country. For Europe, check
Zones 1 to 5 for pricing. Any country not in Europe will cost £36.

Please note: all shipping estimates on this page relate solely to shipping, and not order fulfilment.
All orders are subject to our 4 to 5 working day turnaround time before being shipped.

UK

UK
Weight
Royal Mail 48
Royal Mail 24
DPD
Regular
Tracked
Regular
Tracked
Courier
0 - 99
£1.14
£3.12
£1.45
£4.00
£6.43
100
£1.58
£3.12
£2.06
£4.00
£6.43
101 - 199
Tracked
£3.12
Tracked
£4.00
£6.43
200 - 299
Tracked
£3.12
Tracked
£4.00
£6.43
300 - 399
Tracked
£3.12
Tracked
£4.00
£6.43
400 - 499
Tracked
£3.12
Tracked
£4.00
£6.43
500 - 599
Tracked
£3.12
Tracked
£4.00
£6.43
600 - 699
Tracked
£3.12
Tracked
£4.00
£6.43
700+
Courier
Courier
Courier
Courier
£10.50
Delivery Estimate
2 - 5 Days
2 - 5 Days
1 - 3 Days
1 - 3 Days
1 Day

Europe

Europe
Weight
Royal Mail
DPD
Regular
Recorded
Courier
0 - 100
£4.25
£9.50
Check Zones
101 - 299
£8.24
£14.18
Check Zones
300 - 399
£8.24
£14.18
Check Zones
400 - 499
£10.74
£17.24
Check Zones
500 - 599
£10.74
£17.24
Check Zones
600 - 699
£10.74
£17.24
Check Zones
700+
Courier
Courier
Check Zones
Delivery Estimate
3 - 5 Days
3 - 5 Days
Check Zones

Europe

 

Zone 1
Zone 2
Zone 3
Zone 4
Zone 5
Country
Rate
Delivery Time
Country
Rate
Delivery Time
Country
Rate
Delivery Time
Country
Rate
Delivery Time
Country
Rate
Delivery Time
Poland
£8.70
4 Days
Hungary
£10.70
4 Days
Lithuania
£13.38
4 - 6 Days
Estonia
£18.40
4 - 5 Days
Rest of Europe
£22.75
4 Days
Germany
£8.70
2 - 3 Days
Austria
£10.70
3 Days
Portugal
£13.38
4 - 5 Days
Croatia
£18.40
4 - 6 Days
Czech Republic
£8.70
3 - 4 Days
Slovenia
£10.70
4 - 5 Days
Switzerland
£13.38
3 Days
Finland
£18.40
4 - 5 Days
Netherlands
£8.70
2 Days
Denmark
£10.70
3 Days
Sweden
£13.38
4 - 5 Days
Romania
£18.40
4 - 6 Days
Belgium
£8.70
2 Days
France
£10.70
2 - 3 Days
Latvia
£13.38
4 - 6 Days
Serbia
£18.40
4 - 7 Days
 
 
 
Luxembourg
£8.70
2 Days
Slovakia
£10.70
3 - 4 Days
Spain
£13.38
3 - 4 Days
Greece
£18.40
4 - 9 Days
 
 
 
 
 
 
 
 
 
Italy
£13.38
3 - 4 Days
 
 
 
 
 
 
 
 
 
 
 
 
Republic of Ireland
£13.38
2 Days
 
 

USA

USA
Weight
USPS
DPD
Tracked
Courier
0 - 100
£6.32
£36.00
101 - 149
£10.39
£36.00
150*
£13.30
£36.00
151 - 199
£10.39
£36.00
200 - 299
£10.39
£36.00
300 - 399
£14.41
£36.00
400 - 499
£16.94
£36.00
500 - 599
£20.94
£36.00
600 - 699
£21.37
£36.00
700+
Courier
£36.00
Delivery Estimate
3 - 5 Days
5 - 7 Days

 

Rest of World

Rest of World
Weight
Royal Mail
DPD
Regular
Recorded
Courier
0 - 100
£5.56
£11.32
£36.00
101 - 299
£11.00
£19.04
£36.00
300 - 399
£11.00
£19.04
£36.00
400 - 499
£15.41
£23.98
£36.00
500 - 599
£15.41
£23.98
£36.00
600 - 699
£15.41
£23.98
£36.00
700+
Courier
Courier
£36.00
Delivery Estimate
7 - 10 Days
7 - 10 Days
5 - 7 Days

 

Product weights

| | |
| --- | --- |
| Product | Weight |
| Phone Cases | 90 |
| Socks | 90 |
| Face Coverings | 90 |
| A4 Bamboo Art Prints | 90 |
| T-Shirts | 100 |
| Tote Bags | 100 |
| Aprons | 100 |
| Beanies | 100 |
| Leggings | 100 |
| Mugs | 150 |
| Throw Cushions | 200 |
| Hoodies & Sweatshirts | 200 |
| Posters | 200 |
| Caps | 200 |
| Framed Prints | 500 |